Acker Waste Management is your trusted curbside garbage pick up company.  You can depend on us for professional and courteous service.
Whether you want your garbage picked up once a week or every other week, we are here for you.
We provide bins for your garbage, recycling, and compost.  Our no sort recycling means all of your recycling goes into one bin.  We take care of the rest.
Taking care of our environment is important to us.  So, we are happy to offer recycling and compost pick up.  One truck doing three jobs at the same time (picking up all three waste products) is another way we focus on being environmentally friendly.
Call on the best.  Contact Acker Waste Management for your curbside pick up.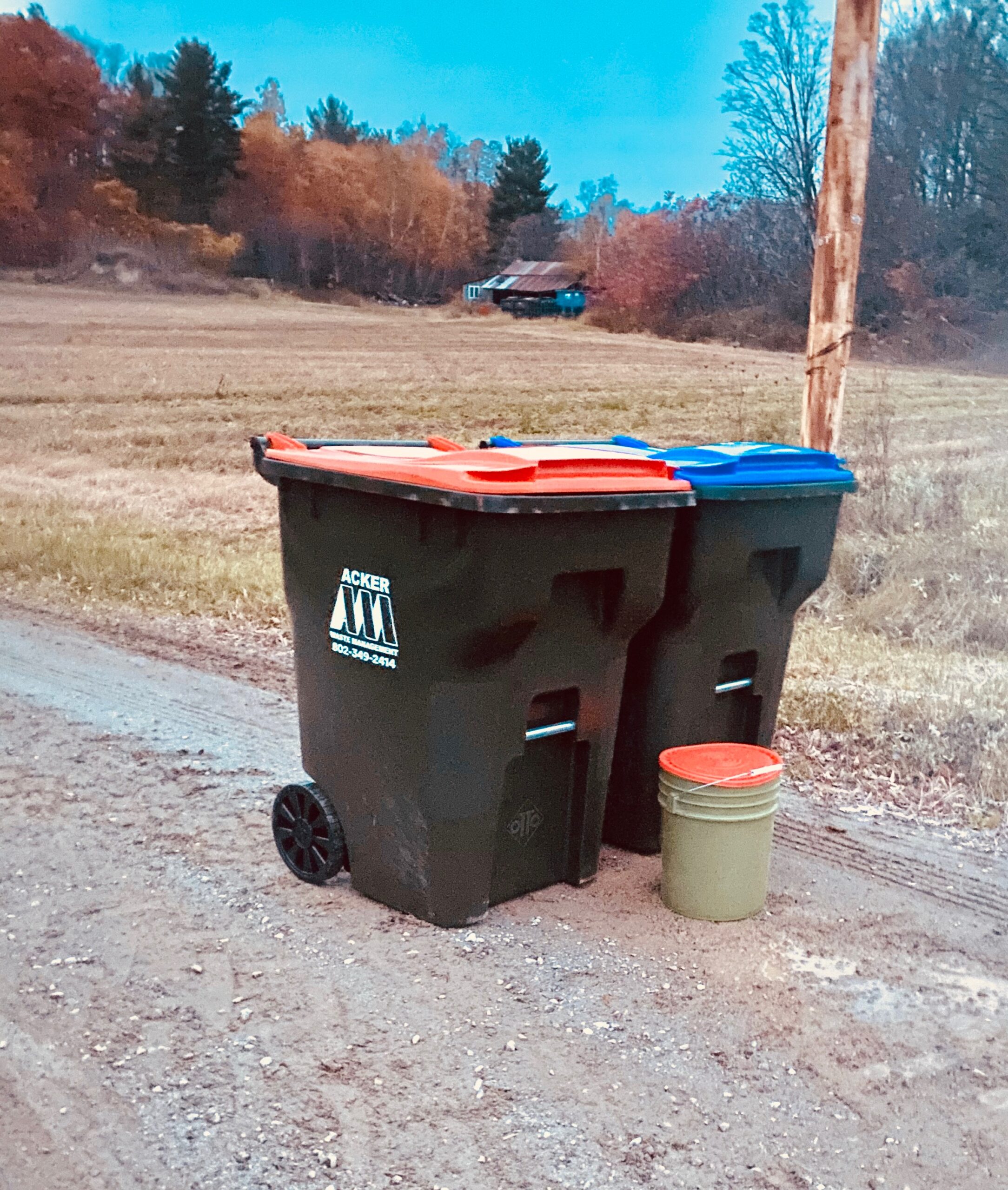 Curbside Pick up:
Garbage

Recycling (no sort)

Compost
We provide weekly or biweekly curbside pick up to:
Bristol
Lincoln
Starksboro
Monkton
Middlebury
Waltham
Ferrisburg
Vergennes
Panton
Addison
Weybridge
Bridport
For information, pricing, and scheduling submit the form or call Wade at 349-2414